CALL 416.798.7050 FOR ANY SALES AND CUSTOMER SUPPORT INQUIRIES
IN THE MIX.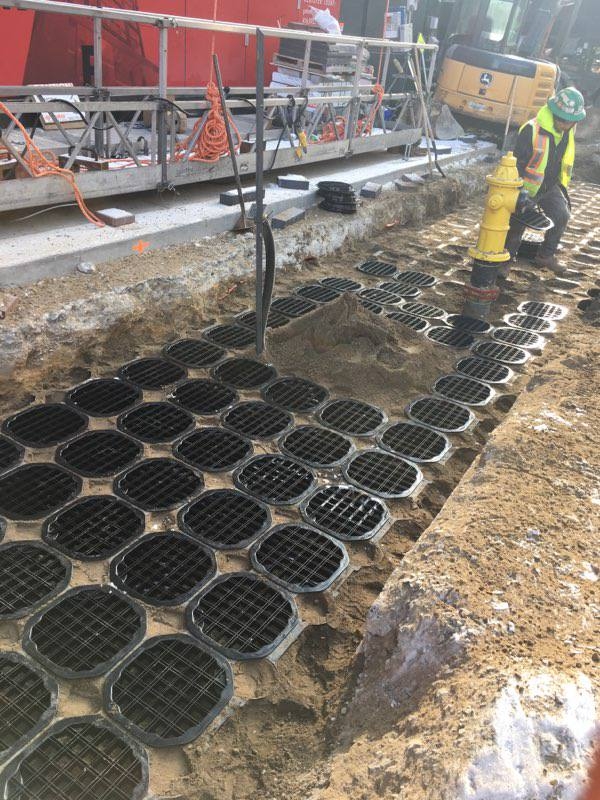 FEB
06
BENEFITS OF SOIL CELLS
What is a soil cell system?
The soil cell system is a combination of hollow plastic supports (typically cubic in shape) replete with soil. Soil cells, also known as Silva Cells, are typically enclosed at the top and bottom, and most have a top or deck that concurrently acts as a roof to the soil enclosure and as a base for placing aggregates, casting concrete, or placing other hard surface materials on top of the soil cells.
Earthco Soil Mixtures. Providing topsoil, custom soil, mulch and compost in Toronto, Vaughan, Scarborough and throughout the Greater Toronto Area.