CALL 416.798.7050 FOR ANY SALES AND CUSTOMER SUPPORT INQUIRIES
IN THE MIX.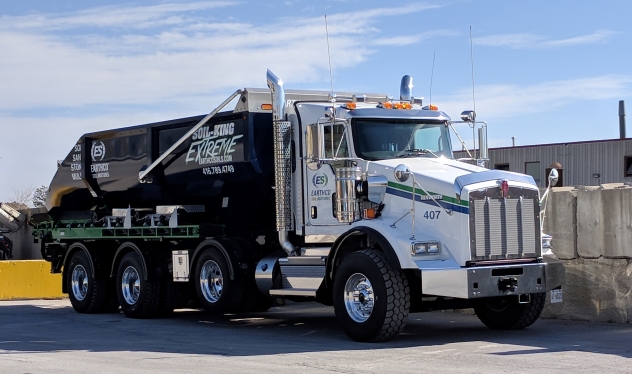 NOV
06
THE SOIL KING EXTREME SLINGER
Meet the newest addition to the Earthco fleet, the Soil King Extreme. An improvement from the Soil King Plus, the Soil King Extreme Slinger boasts the most recent industry innovation. The Soil King Extreme's security, flexibility and sturdiness is unmatched in the soil and stone spreading industry, helping us take care of business more securely and more productively than any other soil, mulch and stone supplier. This new spreader additionally makes us more efficient, holding a volume of 30 cubic yards when conveying lighter materials, versus 25 yards on a traditional slinger truck. Utilizing the licensed metering bar, a limited administrator can control the position of topsoil, stone, sand and other material by remote operation.
Earthco Soil Mixtures. Providing topsoil, custom soil, mulch and compost in Toronto, Vaughan, Scarborough and throughout the Greater Toronto Area.